IoT Training and Certification In Patna
Craw Security is one of the world's most eminent institutes providing IoT Training Training and Certification In Patna to multiple organizations and also to students around the globe. With our learning partners, IBM and Oracle, Craw Security rendering IoT programming Training and Certification In Patna aim to provide the bests opportunity for candidates aspiring to work in MNC's.
What will you Learn in IoT Training and Certification in Patna
IoT Training and Certification in Patna covers 9 comprehensive modules
➜ Module 01: Overview of Why IoT is so important
➜ Module 02: Introduction of IoT
➜ Module 03: Introduction to Sensor Network and Wireless protocol
➜ Module 04: Review of Electronics Platform, Production & cost projection
➜ Module 05: Conceiving a new IoT product- Product Requirement document for IoT
➜ Module 06: Introduction to Mobile app platform & Middleware for IoT
➜ Module 07: Machine learning for intelligent IoT
➜ Module 08: Analytic Engine for IoT
➜ Module 09: Iaas/Paas/Saas-IoT data, platform and software as a service revenue model
About IoT Training and Certification
This involves our security researchers compromising your system and devices with an attacker's mindset, thus revealing any possible security holes that might lead to a security breach of your Internet of Things (IoT) device. Craw Cyber Security offers a complete security assessment and the Best Online Internet of Things IoT Training in Patna penetration testing through our unique offering of Attacker Simulated Exploitation for Online Internet of Things IoT Training in Patna solutions. In some of the cases even the devices share identical types of vulnerabilities, we often devote our time in some unique ways of exploitation, and into things such as combining lesser crucial vulnerabilities to bring about a prime compromise. Craw Security is a premier training institute in Patna providing the Best IoT training in Patna for more than two decades. Craw Security offers a unique learning experience with the best infrastructure and latest tools. The route curriculum is designed in order that the candidate can begin training because the expert IoT developer as quickly as they whole their program.
Course Duration
➝   Course Duration: 40 Hours
➝   Course Level: Intermediate
➝   Language: English, Hindi
➝   Course Delivery: Classroom Training
➝   Include: Training Certificate
➝  
Course pdf: Click here to Download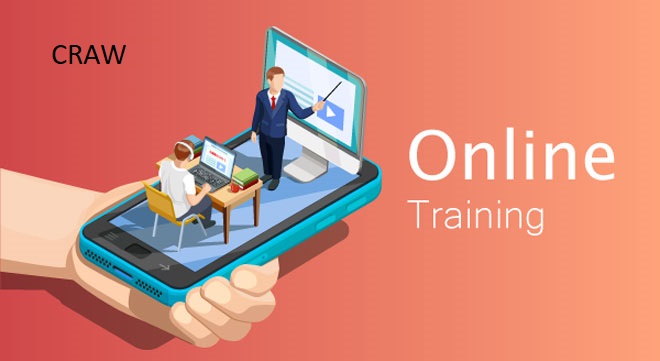 IoT Training and Certification
Honest Reviews from our Clients and Students
Frequently Asked Question
About IoT Training and Certification